Walking Supply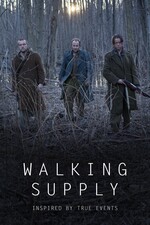 Writer:
James McDougall, Derek Barnes
Producer:
James McDougall, Derek Barnes
Winner - 3rd Place Judges Choice
After escaping a soviet labour camp, three men struggle to survive in the barren landscapes of Siberia. The harrowing trek soon becomes a living nightmare for Yuri (James McDougall) when he discovers that his fellow escapees Oleg (Douglas Nyback) and Alexei (Jamie Maczko) plan to murder him for food. Inspired by true events 'Walking Supply' chronicles the dark journey of three men as they are pushed to their absolute limits. How far would you go to get home?