Mr.Dentonn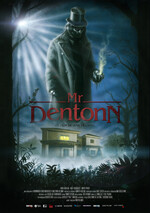 Producer:
Ivan Villamel Sanchez, Ignacio Aguilar, Alberto Diaz
2nd Place Judges Choice & Category Winner, Best Horror
On a cold winter night, Laura reads his brother David the story of a strange creature that attacks children. Suddenly, a shiver runs Laura's body, feeling a strange presence in the house. It's him.