A Midsummer Nightmare: The Betrayal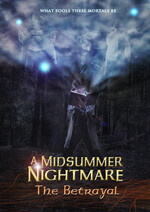 Producer:
Steve Everson and L. Jeffrey Moore
Winner - 1st Place Judges and Audience Choice
England, 1596. The Brotherhood of St. George uses William Shakespeare to trap the Faerie Court within an enchanted book, sparking a secret war with the pagan Feyists. 250 years later the book is opened and the magical beings are freed in a California forest.