The 2018 Shortz! Film Festival!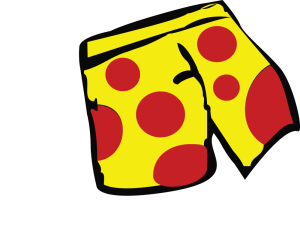 Now in our 8th year, come join us for 2 days of fun, films, more fun...raffle, food & after party at Sol (let's just say even more fun) and networking in one of Northern California's hottest summer cities (no, literally one of the hottest in the county sometimes. Why do you think we call it Shortz!?)
With 42 short films from all over the globe, free popcorn, parties and much more, you're sure to have a great time!
Grab your tickets here today! 
---
Schedule Of Films
Saturday


August 11th
Block 1 (1 - 2)

Doors open at 12

Decades-Floating An Inch Off The Ground
How The West Was Lost
The Dig
Hero Complex
Save The Date!
THE COUNTDOWN
Snow in Love
Wallbangers
Glass Of Water
Western Jubilee

Block 2 (2:15 - 3:15)

ANNA
META
Goldblooded
Some Kind of Daydream
Tapferkeit
EL UNIVERSO DE LA PALMA 2.0

Block 3 (3:30 - 4:30)

3 Keys
Table for Two
Tutu Grande
Red Tale
Je Suis Humain
You, Me & Gasoline

Sunday


August 12th
Block 1 (1 - 2)

Doors open at 12

CANTABRICO
A Peaceful Morning
Boy Moms vs. Girl Moms
Barbara
Toast
Sarah's Dream
Tin Can

Block 2 (2:15 - 3:15)

AINHOA
Analogue
Mariposas
A Fine Cycle
Broken Lullaby
The Brick Story
Ready or Not

Block 3 (3:30 -4:30)

SAVE
My Friend, The Ghost
Stop At 60
Living
Coffee?
Where are the Stars?

Coordinators Choice (4:30 - 5:30)
To Be Announced