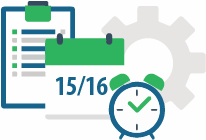 Alas, we are at that exciting time once again!  So many terrific films to select from!  The team is hard at work viewing, rating, and selecting the next group of films for the 2017 Shortz! Film Festival, held at Chico Theater Company, Chico Ca.
Thank you to all the filmmakers who have submitted films, and remember you automatically get a weekend pass to the Shortz! Film Festival whether your film screens or not!   We want filmmakers to come together to meet each other, share experiences, helpful tips, and/or collaborate on future projects.  We also want the community to see these great films in a theater environment.  But not just there, once the festival is over, we want the whole world to check out these films on our FREE Roku Channel.  All films screened at the Shortz! Film Festival are given free distribution on our channel.
So stay tuned, another great season of the Shortz! Film Festival is right around the corner!  July 15th and 16th, 2017 at the Chico Theater Company.  Seating is first come, first served so get your tickets now!